LUCA MASTROGIACOMO
Associate Professor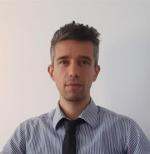 | | |
| --- | --- |
| Roles | Vice Coordinatore di Collegio (Collegio di Ingegneria Gestionale) |
Scientific branch
ING-IND/16 - TECNOLOGIE E SISTEMI DI LAVORAZIONE
(Area 0009 - Ingegneria industriale e dell'informazione)
Publications
PORTO@IRIS - Publications Open Repository TOrino
Curriculum
Expand text

Luca MASTROGIACOMO received the M.Sc. degree in Mathematical Engineering in 2005 and the Ph.D. degree in Systems for the Industrial Production in 2009 from Politecnico di Torino, Italy. He is currently with Politecnico di Torino, where he works as an Associate professor at DIGEP (Department of Management and Production Engineering). His major research interests are in the field of industrial metrology, quality management and statistical process control.