ABDOLLAH SABOORI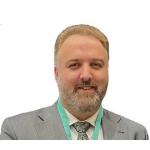 Assistant Professor with time contract

+39 0110907285 / 7285 (DIGEP)
Abdollah Saboori was a visiting research scholar at the University of Birmingham, in the United Kingdom, and received his PhD with honours in Materials Science and Technology at the Politecnico di Torino with a thesis on Metal matrix nanocomposites in 2017.
He was a post-doc research fellow at the Politecnico di Torino between 2017 and 2018.
He was an assistant professor of the same discipline since September 2018 at the Politecnico di Torino. Starting from 2021, he is an assistant professor of Advance Materials Processing in the Department of Management and production engineering (DIGEP) at the Politecnico di Torino.
His research deals with the correlation between the properties of metallic materials and additive manufacturing processes. In recent years, his scientific activity has focused on alloys and composites produced by metal additive manufacturing processes.
He is the author and co-author of more than 60 scientific papers on international journals and conference proceedings. He is co-author of an Italian and international patent in the field of Additive Manufacturing.
Scientific branch
ING-IND/16 - TECNOLOGIE E SISTEMI DI LAVORAZIONE
(Area 0009 - Ingegneria industriale e dell'informazione)