FEDERICA MARCOLIN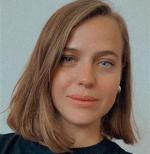 Assistant Professor with time contract

+39 0110907267 / 7267 (DIGEP)
Patents and other Intellectual properties
sistema di classificazione caratteristiche tumorali ovariche basato sul processamento di immagini ecografiche 2D. National and international patent
View it on Knowledge Share
Priority number(s): 102019000007806
Authors
Rosilari Bellacosa Marotti
Luca Bonacina
Andrea Cesari
Daniele Conti
Federica Gerace
Abstract
Ultrasound scan (US) is worldwide the most performed medical images diagnosis exam. Despite its great potential, such a technique depends extensively on operator's experience. SynDiag performs analysis of ultrasound scans and, through Artificial Intelligence algorithms, extrapolate features specific of cancer, in particular of ovarian cancer. In such a way, the physician receives real-time a decision support and accurate information about the cancer features to be evaluated for an earlier diagnosis.
Sistema automatico di diagnosi di malattie e classificazione di individui basato sull'estrazione ed analisi di un modello 3D, ottenuto a partire da immagini mediche 2D, integrabile con ecografi commerciali. National and international patent
View it on Knowledge Share
Priority number(s): 2015IT-TO05817
Authors
Luca Bonacina
Daniele Conti
Abstract
Modern 3D ultrasound scans (US) are worldwide the most performed medical diagnosis exams. Unfortunately, they only provide an image of the fetus. SynDiag transforms automatically this image into a quantitative mathematical object, suitable for further elaboration, like distances and volumes analysis, and uses it to diagnose pathologies like cleft-lip and feto-alcohol syndrome.