FIORENZO FRANCESCHINI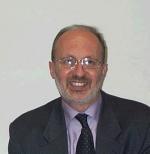 Full Professor

+39 0110907225 / 7225 (DIGEP)
fiorenzo.franceschini@polito.it
Patents and other Intellectual properties
Tastatore multi-target e modulare per misure dimensionali con diversi strumenti per Large-Volume Metrology (LVM): caratteristiche tecnico-funzionali del dispositivo e procedura matematico-statistica per la localizzazione spaziale dello stesso. National patent
View it on Knowledge Share
Authors
Abstract
The invention is a probe, which allows the combined use of LargeVolume Metrology instruments of different nature (laser trackers, rotary-laser automatic theodolites, photogrammetric systems, etc.). The probe has a modular structure and can be customized depending on the specific application and instruments available.
Tastatore intelligente, attivo e modulare per misure fotogrammetriche di oggetti di grandi dimensioni. National and international patent
View it on Knowledge Share
Priority number(s): 2016IT-TO09908
Authors
Abstract
The present invention applies to optical measuring systems for the dimensional quality controls in industry. The proposed probe is made of a set of active spherical markers, which do not require external illumination and may be seen by the cameras at any angle. It can be equipped with a series of sensors to monitor the probe kinematic and/or the environmental conditions to enhance or enrich the measurement supplied.