MARCO CANTAMESSA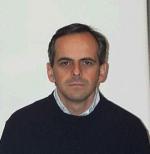 Full Professor

Rector's Advisor for the Strategic Plan

+39 0110907223 / 7223 (DIGEP)
Most recent publications
Show all publications in Porto@Iris
Funded research projects
SCOUTING - AN ACTIVE MONITORING AND EVALUATION SYSTEM OF MARKET POTENTIAL OF SCIENTIFIC RESEARCH AS A KEY DRIVER OF COOPERATION BETWEEN SCIENCE AND BUSINESSES, (2012-2015) - Responsabile Scientifico
Ricerca Internazionale non UE (non commerciale). Progetti di Ricerca su Fondi Strutturali e Nazionali
Countries
Institutes/Companies
Departments

PROGRAMMA ALPINE SPACE - SUBSIDY CONTRACT PROGETTO 'OPEN-ALPS', (2011-2014) - Responsabile Scientifico
Ricerca Regionale (non commerciale). Progetti di Ricerca su Fondi Strutturali e Nazionali
Countries
Institutes/Companies
INDUSTRIE- UND HANDELSKAMMER SCHWARZWALD-BAAR-HEUBERG
Departments
Dipartimento dei Sistemi di Produzione ed Economia dell'Azienda

ANALISI E RE-ENGINEERING DEL PROCESSO DI ASSISTENZA CLIENTE NEL SETTORE DELLA TELEFONIA MOBILE, (2011-2012) - Responsabile Scientifico
Ricerca Commerciale. Consulenze e Contratti di ricerca
Countries
Institutes/Companies
ENNOVA SRL (anagrafica chiusa per cessata partita iva)
Departments
Dipartimento dei Sistemi di Produzione ed Economia dell'Azienda

SUPPORTO SCIENTIFICO ALLA REDAZIONE DEL MASTER PLAN DEL PROGETTO "CITTÀ DELLA SALUTE E DELLA SCIENZA DI TORINO", (2011-2011) - Responsabile Scientifico
Ricerca Commerciale. Consulenze e Contratti di ricerca
Abstract
XXX
Countries
Institutes/Companies
AGENZIA REGIONALE PER I SERVIZI SANITARI - A.RE.S.S.
Departments
Dipartimento dei Sistemi di Produzione ed Economia dell'Azienda
Dipartimento di Energetica
Dipartimento di Scienze e Tecniche per i Processi di Insediamento
Dipartimento di Ingegneria dei Sistemi Edilizi e Territoriali
Dipartimento di Elettronica
Dipartimento Casa Città

PADGETS - POLICY GADGETS MASHING UNDERLYING GROUP KNOWLEDGE IN WEB 2.0 MEDIA, (2010-2012) - Responsabile Scientifico
Ricerca UE (non commerciale). Progetti di Ricerca Europei
See project record on CORDIS
Abstract
Today the ever growing visibility of the web as a medium that exhibits the potential to attract and maintain society's involvement coupled with the need for a more citizen-centric and socially-rooted policy making, calls for novel tools with the capability to analyze society's input and forecast the possible impact of policies. Thus, more citizen-centric governance arises more pressing than ever.The proposed project aims at bringing together two well established domains, the mashup architectural approach of web 2.0 for creating web applications (gadgets) and the methodology of system dynamics in analyzing complex system behavior. The objective is to design, develop and deploy a prototype toolset that will allow policy makers to graphically create web applications that will be deployed in the environment of underlying knowledge in Web 2.0 media. For this reason, the project introduces the concept of Policy Gadget (Padget) – similarly to the approach of gadget applications in web 2.0 – to represent a micro web application that combines a policy message with underlying group knowledge in social media (in the form of content and user activities) and interacts with end users in popular locations (such as social networks, blogs, forums, news sites, etc) in order to get and convey their input to policy makers.Through the proposed platform any policy can become a reusable and communicable web application to be used in relation to underlying content and social activities over the web. Policy makers will be able to set up such applications on their own and use them to communicate their policies to the public. People can use these applications as they use everyday services and policy makers can track the results of this interaction back to their policy making process to assist them in reaching solid decisions that represent society's input and aspirations.
Countries
Germania
Grecia
Slovenia
Italia
Regno Unito
Eire
Institutes/Companies
UNIVERSITAET REGENSBURG
ATHENS TECHNOLOGY CENTER ANONYMI BIOMICHANIKI EMPORIKI KAI TECHNIKI ETAIREIA EFARMOGON YPSILIS TECHNOLOGIAS
NATIONAL TECHNICAL UNIVERSITY OF ATHENS - NTUA
FRAUNHOFER GESELLSCHAFT ZUR FOERDERUNG DER ANGEWANDTEN FORSCHUNG E.V.
REGIONALNA USTANOVA CENTER ZA PODPORO RAZVOJU E-UPRAVLJANJA
WHITEHALL REPLY SRL
OBSERVATORY FOR THE GREEK INFORMATION SOCIETY
TECH4I2 LIMITED
POLITECNICO DI TORINO
GOOGLE IRELAND LIMITED
REGIONE PIEMONTE
Departments
Dipartimento dei Sistemi di Produzione ed Economia dell'Azienda

IL CUSTOMER RELATIONSHIP MANAGEMENT PER LE PICCOLE E MEDIE IMPRESE: ANALISI DELLE FUNZIONALITÀ E DEI FUTURI TREND DI MERCATO, (2008-2008) - Responsabile Scientifico
Consulenza commerciale. Consulenze e Contratti di ricerca
Countries
Institutes/Companies
SISTEMI PROFESSIONE INFORMATICA S.P.A.
Departments
Dipartimento dei Sistemi di Produzione ed Economia dell'Azienda

Pianificazione del ciclo di vita del sistema produttivo a flessibilità focalizzata, (2006-2008) - Responsabile Scientifico
Ricerca Nazionale (non commerciale). Progetti di Ricerca su Fondi Strutturali e Nazionali
Abstract
Planning of the "focused flexibility" manufacturing system life-cycle
Countries
Departments
Dipartimento dei Sistemi di Produzione ed Economia dell'Azienda

Modelli di pianificazione della produzione per imprese inserite in sistemi industriali a rete, (2001-2003) - Responsabile Scientifico
Ricerca Nazionale (non commerciale). Progetti di Ricerca su Fondi Strutturali e Nazionali
Abstract
Production planning models for firms operating in industrial clusters and networks
Countries
Departments
Dipartimento dei Sistemi di Produzione ed Economia dell'Azienda

Supporto intelligente alla negoziazione in mercati elettronici per produzione make-to-order e engineer-to-order, (2000-2002) - Responsabile Scientifico
Ricerca Nazionale (non commerciale). Progetti di Ricerca su Fondi Strutturali e Nazionali
Abstract
Intelligent support to negotiation in electronic marketplaces for make-to-order and engineer-to-order firms
Countries
Departments
Dipartimento dei Sistemi di Produzione ed Economia dell'Azienda